Top BBC reporters Emily Maitlis, Huw Edwards and Naga Munchetty's outside earnings have been revealed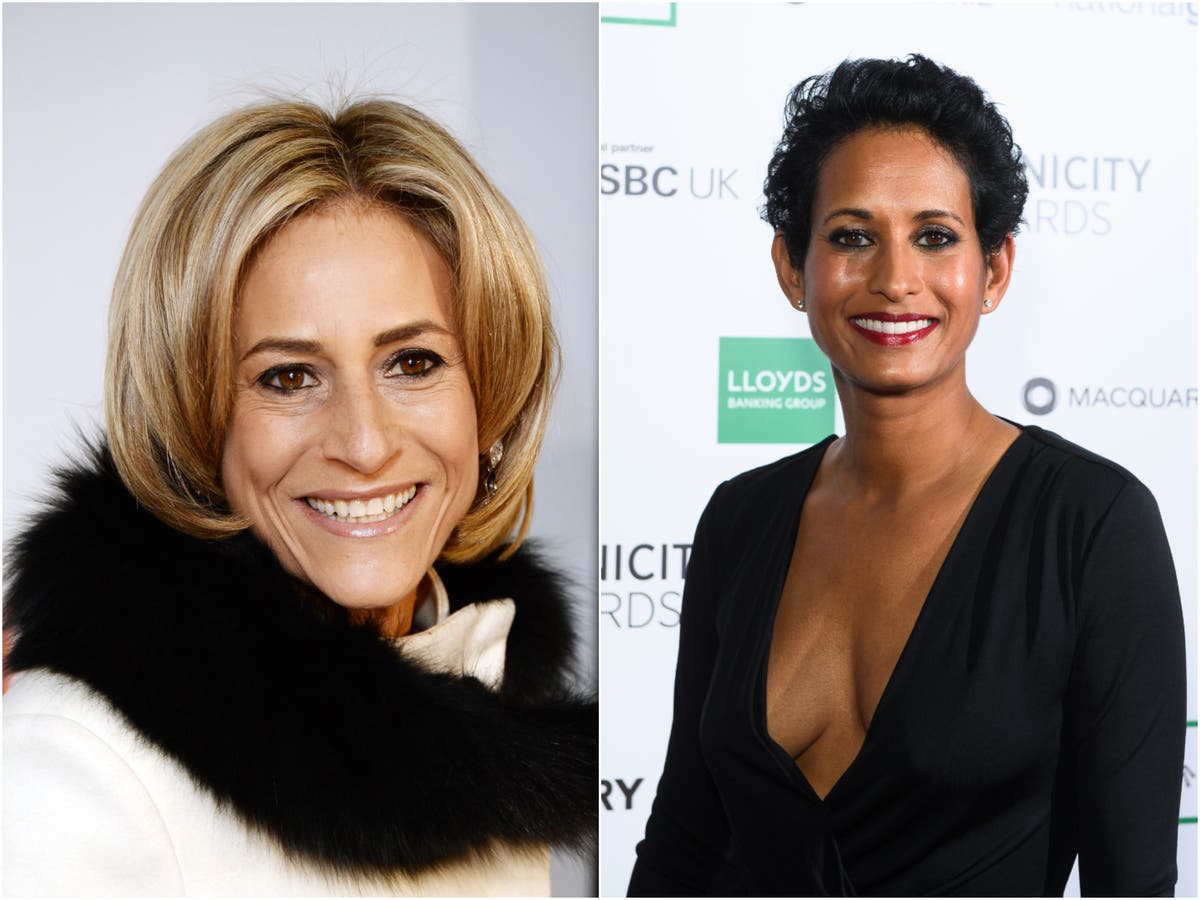 Details of how much money the BBC's top journalists moonlighted last year have been revealed.
According to The temperature, the company's highest-paid journalists took a total of 480 jobs last year, including giving speeches and appearing on non-BBC shows.
The broadcaster, which shares its reporters' quarterly earnings each year, has revealed some BBC stars earn up to £10,000 for single paid events.
Emily Maitlis, who is the main presenter of BBC Two's current affairs and current affairs program Newsnightreportedly earned over £40,000 for his outside events, on top of his £325,000 BBC salary.
BBC breakfast presenter Naga Munchetty, who is paid over £255,000 a year, could also have brought in over £50,000 on top of her salary.
Clive Myrie and Dan Walker could have earned over £10,000 and £15,000 respectively in outside income on top of their £205,000 and £295,000 salaries at the BBC.
Walker was paid over £5,000 in January 2021 to work as a moderator for St James' Place Management.
The presenter of the BBC technology program Click onSpencer Kelly, also won over £10,000 for hosting Indian multinational IT service, Tata Consultancy Services, in November.
Around 55 per cent of payments in the quarterly revenue register also involved payments of less than £1,000.
The revelations come after the BBC's decision to publish a summary of the Register of External Events for journalism on-air staff and senior management, as part of the BBC's renewed commitment to impartiality.