"The positives outweigh the negatives" for SIC in the latest external audit report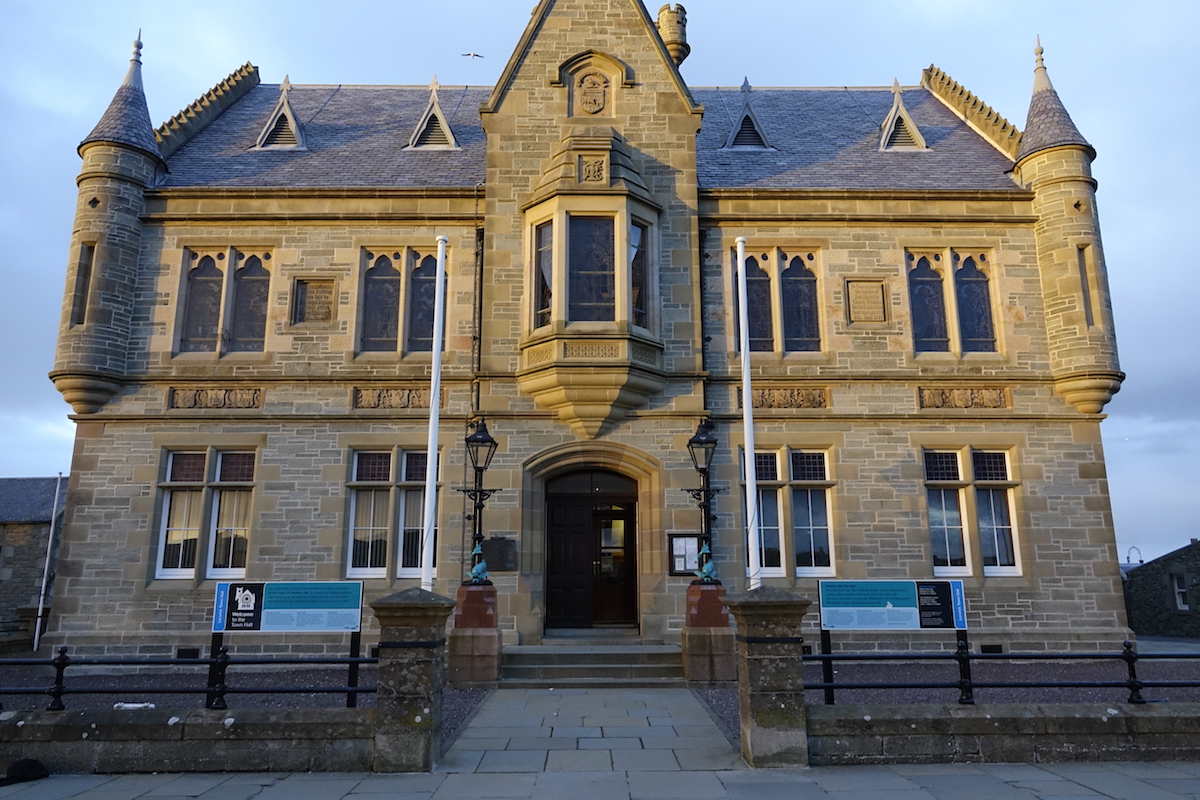 The SHETLAND Islands Council (SIC) received a largely positive external audit report for fiscal year 2020/21.
The report, from auditors Deloitte, was well received by advisers at today's meetings (Wednesday).
The audit covers areas of the board such as financial sustainability and management, governance and value for money.
The report concluded that SIC has "strong financial management in place".
On financial sustainability, he said the council's revised medium-term financial plan is "supported by realistic financial assumptions and projections."
But he said: "The business cases are not being implemented as initially agreed, resulting in additional costs and delays in realizing savings, compromising the effectiveness of control within the board."
The report also praised the leadership of CIS Executive Director Maggie Sandison during the pandemic.
But weaknesses were noted in the structure of the council through difficulties in fully funding the committees and information leaks to the local media.
He also highlighted references to the Commissioner for Ethical Standards in Public Life in Scotland.
In terms of best value for money, the audit report states that "although the board continues to demonstrate improvements in a number of areas and is committed to improving, further improvements are needed in key areas and the board needs to ensure that the pace of change is appropriate. ".
There is also a warning that given the impact of the pandemic, there is a risk that the council's investment plan for 2021/22 and its longer-term asset investment plan will be 'unachievable. ".
The report was presented to members of the SIC audit committee and plenary council on Wednesday.
Deloitte offers an "unmodified opinion" which means that the auditors are satisfied with the financial statements provided by the CIS.
Auditor Conor Healy said that the fact that there were "green" results for a set of quality indicators was "exceptional in the current environment".
He also said that some of the documents prepared by the council were an "example of good practice".
Audit committee chairman Allison Duncan said he felt the report's positives outweighed the negatives.
He said he believed the advice had "excelled".
Shetland West member Catherine Hughson told a full board meeting that this was the first year she could remember that CIS had not received any recommendations from the external auditor.
Become a Shetland News supporter
News from Shetland asks its many readers to consider starting paying for their fix of the latest local news delivered straight to their PC, tablet or mobile phone.
Journalism comes at a price and because that price goes unpaid in today's rapidly changing media world, most publishers – national and local – are struggling financially despite very healthy audience figures.
Most online publishers started charging for access to their websites, others took a different route. Shetland News currently has more than 500 supporters who all make small voluntary financial contributions. All funds are used to cover our costs and further improve the service.
Your contribution will ensure News from Shetland can: –
Bring you the headlines as they happen;
Remain editorially independent;
Give a voice to the community;
Further increase site traffic;
Find and post more in-depth news, including more Shetland Lives features.
If you enjoy what we do and are very committed to impartial local journalism, then please become a supporter of News from Shetland by making a one-time payment or a monthly subscription.
Support us from £ 3 per month – it only takes a minute to sign up. Thank you.
News from Shetland
Already endure? Login to hide this message.