The OroCommerce Podcast discusses connecting with internal and external stakeholders for successful B2B e-commerce adoption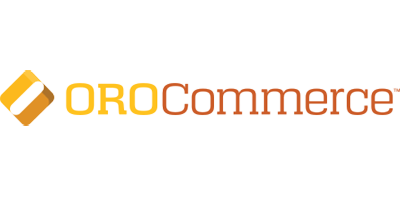 OroCommerce has sponsored a new B2B Commerce UnCut video podcast that guides viewers to learn the ingredients needed for successful e-commerce adoption. Andy Wagner, Executive Director at AAXIS Digital, over 20 years of experience in e-commerce delivery, and Jason Vagnozzi, Braskem's Global Director of Additive Manufacturing responsible for new product launches, were invited.
Wagner shared, "We all knew the B2B industry, as a whole, was lagging behind. They have never been forced to tackle the issue of digital commerce; they never really needed it. Everything was working fine. But then we had the COVID-19 pandemic. When this hit it brought manufacturing, distribution, any business where the bulk of their revenue from a direct sales team had to face their digital future sooner than they might be ready to do it.
Vagnozzi spoke about the new adoption: "We expected the challenge of managing change to be with the customers. Because of the process we used, customers engaged faster than our internal stakeholders. Very fast adoption as the platform was based on an easy to use user experience. All the features we launched were all the features they asked for. They loved it."
About Oro, Inc.:
Oro Inc. creates powerful and flexible customer-focused software for B2B digital transformation. The revolutionary flexibility of their digital solutions, combined with a robust set of B2B features available out of the box, ensures that Oro's B2B e-commerce and B2B marketplace management platforms are purpose-built for manufacturers, distributors, wholesalers and multi-channel brands. The products' powerful core capabilities, ease of customization and implementation, and availability of a strong and knowledgeable technology ecosystem of solution integrators ensure unparalleled efficiency and time to market.
This integrated technology solution offers a diverse range of B2B features and capabilities, including:
Personalization
Location
Integrated multi-channel CRM
Powerful Workflows
Pricing Engine
Multi-site and multi-warehouse support
Oro, Inc. was started in 2012 by former Magento co-founders, including Yoav Kutner, CEO, who was named a Supply & Demand Chain Executive Pros to Know recipient.
Oro's team and partners are celebrating 10 years of the company by remotely providing innovative solutions for dynamic companies embarking on digital transformation. OroCommerce has been recognized as an important player in the e-commerce vendor market by all major analytics companies, including IDC, Gartner, and Forrester. Follow on Twitter @OroCommerce or call (323) 591-1514.
Media Contact
Company Name: Oro, Inc.
Contact person: Anna Korolekh, Marketing Director
E-mail: Send an email
Call: (323) 591-1514
Address:1901 Avenue of the Stars Suite 1900
Town: Los Angeles
State: California
Country: United States
Website: https://oroinc.com/