Opening Speech by Minister of External Affairs, Dr. S. Jaishankar during Joint Press Interaction following the India-France Ministerial Meeting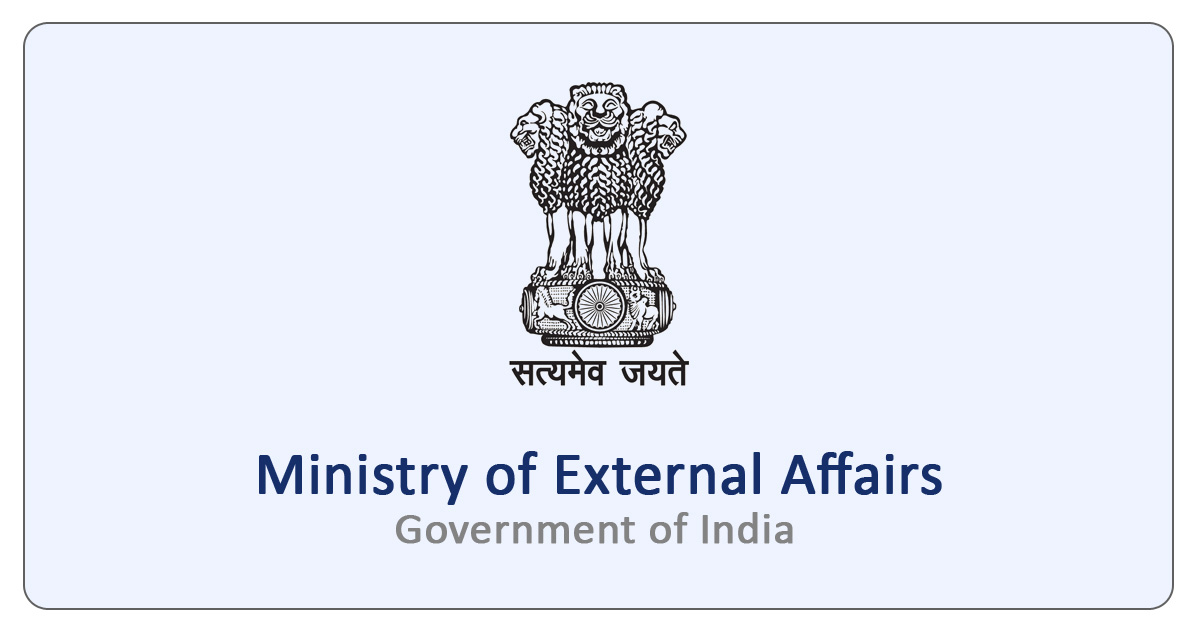 It is a great pleasure to reunite with all our friends from the media following my talks with Catherine Colonna, French Minister for Europe and Foreign Affairs. I appreciate that she came to India very soon after taking on this responsibility. I believe this is your first bilateral visit to Asia. We have, of course, already been in contact on the phone and we also met on the sidelines of the G20 in Bali in July.
2. Regarding our relations with France, you all know that it is a strategic partnership. But perhaps even that term doesn't fully reflect how close and strong our ties have become in recent years. At the risk of quoting myself, allow me to emphasize that India considers France to be a great power open to the world and endowed with a spirit of independence. It is at the heart of the emergence of multipolarity. Above all, France has been extremely sensitive to India's concerns and priorities. Thus, over the past three decades, while the world has seen many ups and downs, India's relations with France have continued to grow and deepen, keeping a steady and clear course and I can say today that we are truly trusted partners. This has been particularly the case over the past decade. Prime Minister Modi and President Macron have set high ambitions for our relationship and expect them to materialize quickly.
3. It is natural that at the meeting of foreign ministers we focus on the major international issues of the day. This is especially the case right now, given the turbulence caused by multiple constraints and challenges. Our conversation today covered many such concerns, including the conflict in Ukraine, tensions in the Indo-Pacific, the aftermath of the Covid pandemic, developments in Afghanistan, and the outlook for the JCPOA. We also explored how our respective interests and those of the international community are best served by stronger Indo-French collaboration. The French have long been present at both ends of the Indo-Pacific. Hearing Minister Colonna's views and assessments on these regions was truly invaluable. We agreed to work towards the establishment of trilateral Indo-Pacific development cooperation that would facilitate development projects, including within the framework of the International Solar Alliance. I should also mention that the ISA now has confirmed projects in three countries, which really shows the impact that India and France are having together – in Bhutan, Papua New Guinea and Senegal. The Indo-Pacific trilateral would also provide a platform for Indian innovations and start-ups to demonstrate their relevance to the demands of other societies. Our exchange on perspectives from Africa was also very useful, given India's growing footprint on the continent.
4. France is a key member of the European Union and we naturally discussed the progress of the India-EU negotiations on trade, investment and geographical indicators. We welcomed the opening of the first round of negotiations in this regard. I thanked Minister Colonna for France's efforts during its Presidency of the Council of the EU to speed up these processes. For her part, she briefed me on various issues under discussion within the Union, including in the context of Ukraine.
5. One of the reflections of the growing comfort between India and France is the interest in creating trilateral formats with other partners. Earlier I mentioned our cooperation on development issues in the Indo-Pacific. We also look forward to the India-France-Australia trilateral meeting in New York later this month with our colleague, Minister Penny Wong. Another trilateral – with the United Arab Emirates – would also be upgraded to Ministerial level given the positive feedback we received from the official trilateral.
6. India and France have a long tradition, a strong tradition of working together in multilateral platforms and on global issues. Currently, we serve together in the UN Security Council and our coordination there is commendable. I would particularly appreciate France's clear-cut position in the face of the challenge of terrorism. I shared with Minister Colonna India the views and expectations of our upcoming G20 Presidency.
7. Foreign Ministers are of course responsible for integrating the various streams of cooperation they have at bilateral level. In the case of India and France, it is really a formidable task since we are working together in so many areas. We have made an overall assessment and I think I can speak on behalf of my French counterpart by declaring that we are satisfied with the progress in a series of areas that we have discussed – defence, nuclear, space, etc. but we intend to pick up the pace.
8. A few specific points from our discussions are worth mentioning today. Firstly, we are launching an exchange program for young professionals in the 18-35 age group as an extension of our partnership on migration and mobility. Secondly, we expect the Indo-French Health Campus which is about to take shape to set up dual degrees to facilitate exchanges and collaboration. Third, I welcomed France to the Raisina Forum for the Future of Diplomacy which will promote networking among young diplomats. Fourthly, I thanked her for having made India the country of honor at Sea Tech Week in Brest, which will bring together players in the blue economy. And five, we agreed to follow up on the success of the VivaTech Summit 2022 in France where India was the country of the year. We are particularly keen on the launch of the UPI and RuPay installations.
9. Overall, I think we had an exceptionally good and productive day. Once again, I thank Minister Colonna and invite her to make her remarks.