External collaboration is essential to help disconnected supply chains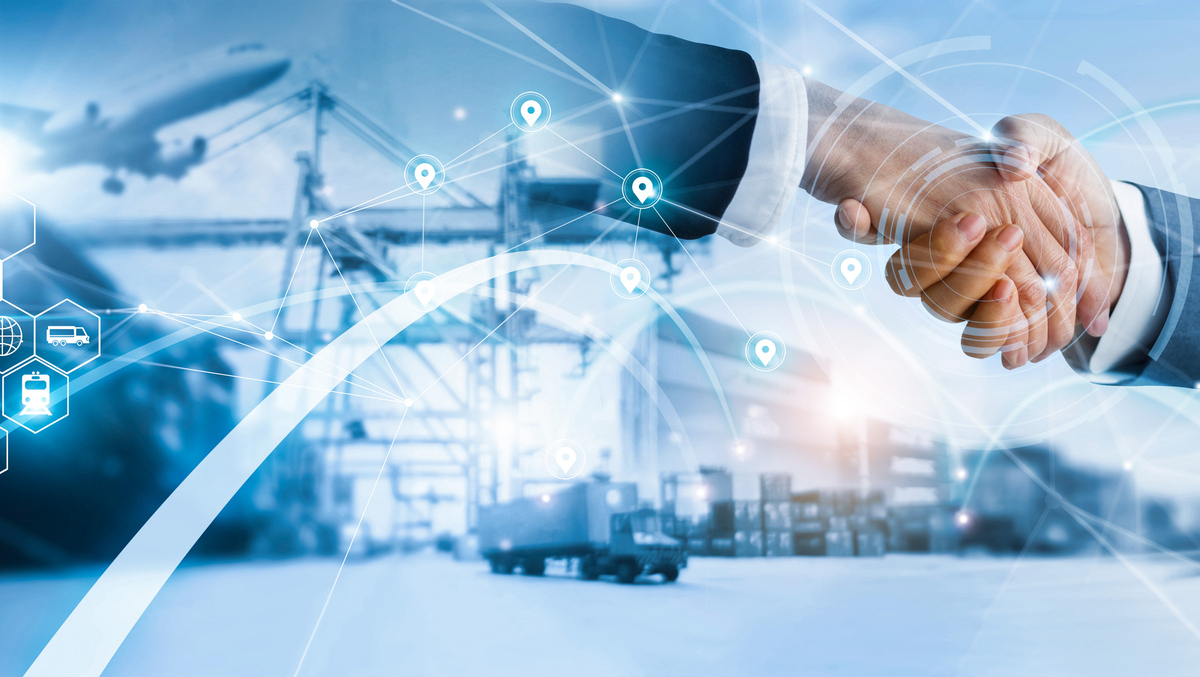 A new study from SYSPRO has found that external collaboration can be the key to realigning the links of disconnected supply chains.
The report also highlighted four key themes that shed light on the need for a long-term digital strategy in the supply chain space, all of which focus on integrating better customer centricity, external collaboration and data-driven decision-making.
Conducted towards the end of 2021, the online survey collected data and insights from 163 manufacturing and distribution industry professionals at various management levels across EMEA, Americas and APAC.
The four key themes found were:
The disconnect between investing in internal efficiency and external collaboration
70% of companies reportedly had supply chain issues during the pandemic, and 60% of companies were also unable to engage and collaborate with customers and suppliers in real time. This, in turn, led to an increase in strained customer relationships and delivery issues.
In response to these issues, companies have invested in short-term technology solutions to deal with the immediate business impact.
Although 65% of companies invested in business systems to meet order requirements and 64% of companies invested in business systems to manage inventory control, inventory supply was not protected.
Paulo de Matos, Chief Product Officer of SYSPRO, says prioritizing and thinking carefully about the future should be a key consideration for companies in these situations.
"While investing in internal efficiency is crucial for any business, customer and supplier engagement should also be a top priority. What we are seeing now is a ripple effect from disruptions in the supply chain.
"No matter how well companies try to up their game internally, if they are unable to communicate effectively with their external ecosystem and respond to changes in the supply chain, companies can fall behind."
Digital roadmaps do not match execution
The study found that when developing digital roadmaps, 69% of companies considered a digitalization strategy aimed at improving existing business processes with digital technologies, but only 29% of companies committed to a strategy. full-fledged digital transformation.
Roadmaps seem to be the key to growth, and de Matos says external collaboration will help align execution goals.
"Digging deeper into the reasons for the disconnect between digital strategy and digital execution, we found that 71% of companies outsource it to external service providers without a real understanding of key business challenges or the day-to-day reality of what's going on. affected the business.
"Companies now have the opportunity to prepare for the future and review their digital roadmap with the help of trusted advisors and industry experts. Of course, the inclusion of external collaboration solutions will be essential ."
Supply chains are not globally competitive
Technology investments have proven inconsistent globally with varying results. 47% of companies had invested in IoT sensors and networks, but at the same time, only 20% of companies had invested in data analytics tools to process and analyze the data they collected. Only 5% of companies had looked into AI and ML to derive long-term benefit from data collection.
"Manufacturers today should ideally bring together a team of businesses to deliver the best product and service at the best price. To do this successfully, the right data insights are imperative," says de Matos.
Customers are placed at the end of the supply chain, not at the center
The study found that only 22% of companies experienced revenue growth and only 26% of companies achieved customer satisfaction in the past 12 months. Supply chain issues have been found to reduce customer satisfaction and leave customers in the background.
"A balance along the supply chain can be achieved when a customer is placed at the center of the supply chain and their experience is not viewed as an afterthought. With real-time insights into customer needs, revenue improvement will soon follow," says de Matos.