Cross-border terrorism is not a government business: Foreign Minister S Jaishankar | India News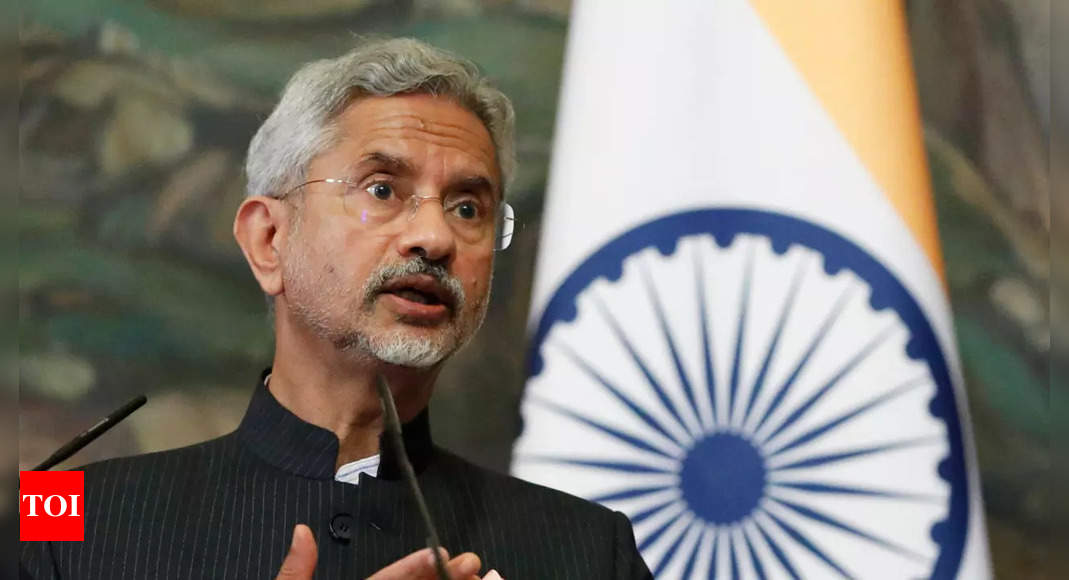 NEW DELHI: Tearing Pakistan apart, Foreign Minister S Jaishankar has said any country that thinks terrorism can be used to advance its interests will find it boomerangs against them.
Addressing foreign ministers at the Conference on Interaction and Confidence Building Measures in Asia (CICA) in Kazakhstan, he said the world no longer tolerates the use of terrorism by one state against another. "Cross-border terrorism is not a matter of government; it is just another form of terrorism. The international community must unite against this threat… Any calculation that extremism, radicalization, violence and bigotry can be used to advance interests is a very short-sighted calculation. Such forces will return to haunt those who feed them. "
His remarks were directed as much against Pakistan as against Taliban-ruled Afghanistan, where he lamented the lack of stability, stressing that it would be difficult to bring Covid under control.
Jaishankar also criticized China, saying that while connectivity is essential these days, it has to follow certain rules. "As we build these modern commercial arteries, it is absolutely essential that the most basic principles of international relations be observed. Respect for the sovereignty and territorial integrity of nations is foremost among them, "Jaishankar said.
Later, when meeting with Kazakh President Qasym-Jomart Toqayev, Jaishankar said: "Ensuring that Afghan territory is not used to support terrorism and promoting the formation of an inclusive government are recognized as priorities. .