Confluence of the IPOI and AOIP visions »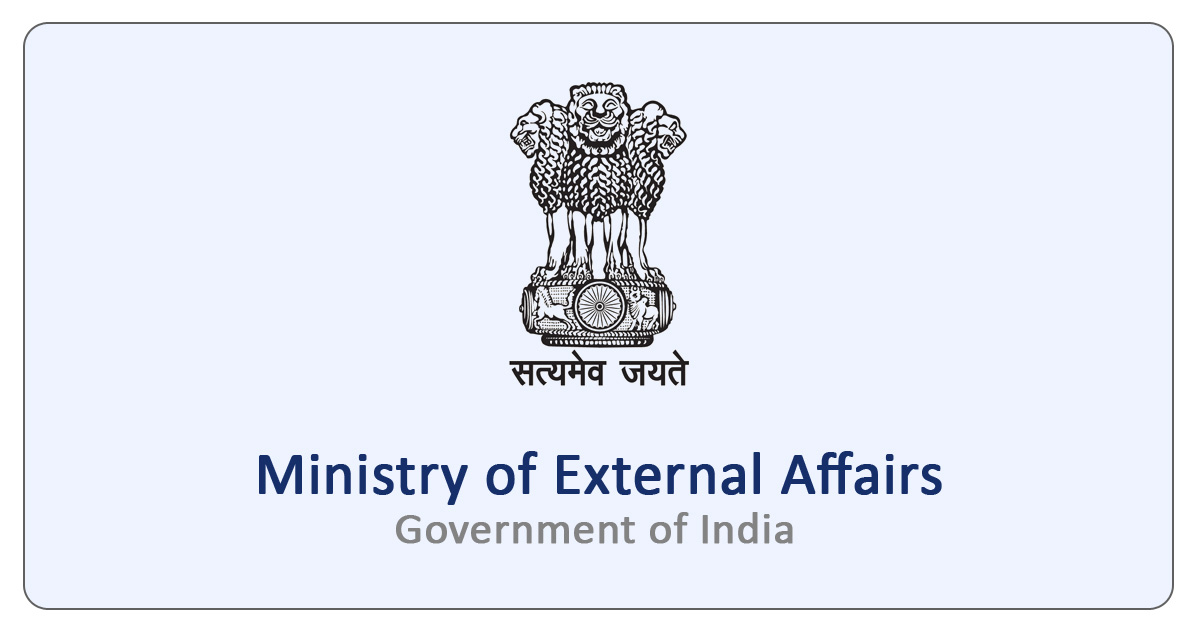 Excellencies, Distinguished Guests,
Ladies and gentlemen,
A very good evening,
It gives me great pleasure to be here today at the inaugural conference on "Connecting East: Confluence of IPOI and AOIP Visions". I would like to commend the Association of Asia Scholars for organizing this conference with the Ministry of External Affairs and advancing the discussion on the convergence of ASEAN's perspectives on the Indo-Pacific with India's own vision for the region and with the Indo-Pacific Oceans Initiative.
2. In June this year, India hosted the Special ASEAN-India Foreign Ministers' Meeting to commemorate the 30th anniversary of ASEAN-India dialogue relations. The meeting was followed by the 12th edition of our 1.5 flagship event with ASEAN called Delhi Dialogue. Under the theme "Building Bridges in the Indo-Pacific", the Delhi Dialogue XII examined the ASEAN-India partnership through the prism of cooperation in the Indo-Pacific, where ministers from ASEAN countries and India presented their views. I am glad that today's conference is taking this conversation forward and getting ready to explore the implementation of the joint declaration on AOIP adopted by the Indian and ASEAN leaders at the last summit.
Ladies and gentlemen,
3. India and ASEAN share deep-rooted and enduring civilizational contacts. Our geostrategic location, linking the Indian and Pacific oceans, has helped strengthen our relationship. The maritime routes to Southeast Asia have allowed the mixing of our cultures. These trade routes linked ancient India to southern Burma, central and southern Siam, lower Cambodia and southern Vietnam, the archipelago of Sumatra, Java and Bali, and many other urbanized coastal settlements.
4. The immense wealth of the ASEAN region in the form of historical monuments and civilizational heritage testifies to our common cultural bond. Our common priority for the preservation and restoration of this historic treasure is directly reflected in our cultural cooperation. Ancient socio-cultural relations and ties have also found contemporary expression in the form of the Mekong Ganga Cooperation, a sub-regional mechanism aimed at reviving cooperation between the peoples of the Mekong and Ganges river basins in the areas of tourism, education, culture and interpersonal contacts.
5. Speaking of the contemporary era, India and ASEAN have an enduring and multi-faceted strategic partnership. Over the past 30 years since we established a formal relationship, from an industry partnership in 1992, our relationship evolved into a strategic partnership in 2012, encompassing areas from agriculture to space with multiple mechanisms dialogue at several levels.
6. Our growing engagement with the wider Indo-Pacific region also demonstrates India's desire to strengthen its partnership with ASEAN. The "East India Policy" announced by Prime Minister Modi in 2014 extended to India's vision for the Indo-Pacific with ASEAN at the centre. India's vision for the region resonates closely with ASEAN's own perspectives on the Indo-Pacific. AOIP and IPOI view the Indo-Pacific as a tightly integrated and interconnected region. Both want to see a free, open and inclusive region that provides security and growth for all in the region. We want a rules-based order with respect for sovereignty, territorial integrity, adherence to international law, including UNCLOS 1982, which promotes dialogue and the peaceful resolution of disputes while rejecting use of force. For these same reasons, India was among the first countries to host the AOIP. These commonalities are also very well reflected in the ASEAN-India Joint Statement on Cooperation on AOIP, which now acts as a beacon to guide our engagement in the region.
7. Maritime cooperation, connectivity, economic and development cooperation identified in the ASEAN outlook for the region are also priorities for India in the region. They are also important components of the Indo-Pacific Oceans Initiative. India and ASEAN are not only neighbors on land but also neighbors by sea. As the interdependence of the Indian and Pacific Oceans is being duly recognized, the scope of our cooperation in this area is also expanding.
8. With the increasing penetration of digital technology in all aspects of our lives, our cooperation in the field of ICT and S&T has become equally important. The fourth industrial revolution offers us an opportune moment to improve our cooperative digital connectivity. Likewise, our focus on climate action and environmental protection also opens up new areas of cooperation with particular emphasis on new and renewable energies and green and sustainable growth.
9. Development partnership has always been at the center of ASEAN-India relations and continues to play an important role in the vision of the region and is the essence of Prime Minister Modi's SAGAR doctrine of security and growth for all in the region. Our 1000 PhD Scholarships for ASEAN Students at IIT, Scholarships for ASEAN Students at Nalanda University, Scholarships for Students from MGC Countries through ICCR and ASEAN-India Universities Network, inaugurated earlier this week, are part of the ongoing efforts in this area. These investments in our human capital and socio-cultural ties will continue to form the basis of our cooperation in the future.
10. Economic cooperation has always been an important pillar of the ASEAN-India partnership. Today, it encompasses agreements on goods, services and investment. Our two-way trade has exceeded US$100 billion, however, our economies have enormous untapped potential. We look forward to an early review of the existing Trade in Goods Agreement to improve it and make it more beneficial to all. We also encourage the participation of the private sector in strengthening our economic engagement. The ASEAN-India Business Council ensures their participation to enhance trade and investment between the two sides.
Ladies and gentlemen,
11. Let me conclude by saying that the ongoing ASEAN-India partnership provides us with a solid foundation to strengthen our cooperation in the Indo-Pacific, guided by the synergy of AOIP and IPOI. In these times of global challenges, ASEAN-India relations are a source of balance and harmony in the region. As we celebrate 30 years of our relationship with ASEAN, we aim to further strengthen our expanded relationship by exploring new avenues. And I am confident that today's conference, with its illustrious roster of speakers and panelists from India and ASEAN member states, will certainly provide us with such an opportunity for practical cooperation. I wish the conference every success and look forward to its recommendations.
Thanks!