Clear and effective policies help mitigate the impact of external shocks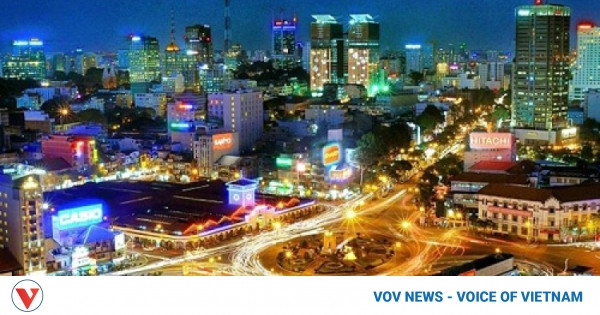 A bright spot in the overall picture
According to economic expert Dinh Trong Thinh, the national economy has gradually accelerated since the beginning of the year, despite the continuing difficulties caused by the COVID-19 pandemic and the ongoing conflict in Ukraine.
The State Bank of Vietnam has decided to implement an appropriate and flexible monetary policy that seeks to control inflation, while the central banks of many countries have continuously raised interest rates in an attempt to curb runaway inflation. .
Thinh noted that credit growth is increasing significantly, although the rate should be maintained around 14% to 15% by the end of the year in order to meet the demand for growth.
As the Russian-Ukrainian conflict continues to fuel the global food crisis, food prices in Vietnam have been largely brought under control and a range of agricultural products have even been exported, boosting future growth.
More particularly, local agriculture has experienced strong development, proving to be a mainstay of the national economy during difficult times.
In addition, the government has put in place policies aimed at strictly managing the real estate and stock markets and avoiding the "bubble" situation as seen in previous years.
"If real estate does not expand, it will clog related services, creating inflationary pressure, and investors carrying bad debts may drag down the financial and monetary system," Thinh told baochinhhu.vn. "The government is therefore taking reasonable steps to ensure that inflation control and supportive fiscal and monetary policies do not affect economic recovery."
Seizing opportunities is essential
Many of the country's major trading partners are expected to slow in the third and fourth quarters of this year, a factor that will reduce global demand for goods and inadvertently affect exports. However, economic expert Nguyen Thuong Lang said taking advantage of free trade agreement preferences would help Vietnam soften the impact and boost its competitive advantage.
According to Lang, the government and local enterprises should seek to increase export promotions in all markets, hold trade fairs and business forums to find new partners, and fully exploit the role of e-commerce platforms.
In addition, the government and enterprises should act to strengthen research and development, penetrate deeply into partner markets that are members of free trade agreements, help enterprises find partners, and quickly respond to barrier requirements. techniques, hygiene, rules of origin of products and planting. area code.
Lang added that with global supply chains impacted by the pandemic and the conflict in Ukraine, this creates both challenges and opportunities for the country.
The government should therefore encourage local enterprises to invest in production and observe advanced production technologies and management models to improve competitiveness.
Amid the risk of a global food crisis, the economic expert suggested that the country have a reasonable amount of stocks, while improving the overall quality, distribution and storage system.
Also, he said Vietnam should expand into fresh markets in addition to traditional partners. Signing trade agreements with Middle Eastern countries is a good suggestion, as no Vietnamese company has yet tapped into this market for food, beverages, cosmetics and services.
Finally, Lang concluded that the government should stabilize the local currency (VND) to create favorable conditions for companies to increase their exports, expand markets and earn higher profits.
"If companies have satisfactory investment strategies in terms of capital, technology and market, Vietnam will have thousands more products that meet partners' export standards in the near future," Lang said.
Source: VOV