Address by Minister of State for External Affairs, Shri V. Muraleedharan at the India-Maldives Business Forum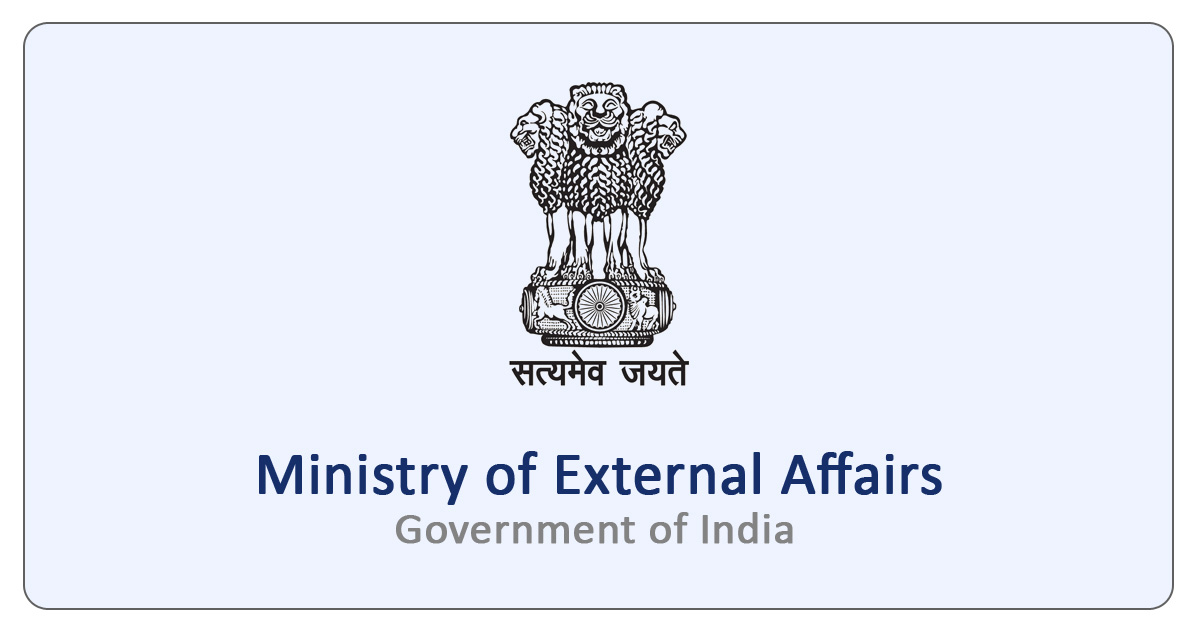 His Excellency Mr. Ibrahim Mohamed Solih, President of the Maldives
His Excellency Mr. Fayyaz Ismail, Minister of Economic Development of the Maldives
Mr. Hussain Niyaz, High Commissioner of the Maldives to India Mr. Munu Mahawar, High Commissioner of India to the Maldives
Mr. Sanjeev Bajaj, President, CII
Mr. Chandrajit Banerjee, Managing Director, CII
Business leaders from the Maldives and India
Good evening and Namaskaram,


I take this opportunity to warmly welcome HE President Ibrahim Mohamed Solih and his delegation to India. It is an honor for me to participate in this business forum of selected CEOs from both countries, which is an important part of the visit.
2. India and the Maldives share a centuries-old partnership with historical, cultural and commercial ties rooted in antiquity. The Maldives is a key partner for India in the Indian Ocean region. I am pleased to note that India's 'Neighborhood First Policy' has worked hand in hand with the Maldives' 'India First Policy' to provide a partnership with commitment extending to virtually all domains. The personal warmth at the level of our leaders – Prime Minister Modi and President Solih – has further energized our bilateral relations.
3. I sincerely believe that the success of a partnership between two countries must be measured by the tangible benefits it brings to its peoples. The India-Maldives partnership is an unequivocal success by this parameter. Our two countries have worked closely together to address the health and economic challenges of COVID. Earlier today, we witnessed tangible progress in flagship development cooperation projects. Our development cooperation is people-centred and reflects the priorities of the government and people of the Maldives.
Friends,
4. Business relationships are a key tool that helps deliver the benefits of partnership to people. India-Maldives business relationship with humble beginnings has shown significant growth over the past two years, despite COVID! Today, India is the 2nd largest trading partner of the Maldives – rising from its 4th position in 2018. In 2021, bilateral trade recorded a growth of 31% compared to the previous year – overcoming the challenges linked to the pandemic. We are also witnessing an increase in investment flows from India to the Maldives, especially in the tourism sector.
5. This did not happen by chance. Our governments have taken a series of measures to facilitate and stimulate bilateral economic cooperation, and I will list some of them:
– First and foremost, connectivity has been a game changer. Amid the gloomy international air transport environment in 2020, India and the Maldives created an air transport bubble in August 2020. This was a catalyst for the exponential growth in air connectivity. At its peak during the high tourist season of December 2021, more than 80 flights carried passengers from both sides every week! I am delighted to see that this has catapulted India to the top position of Maldives tourism markets in 2020. India continues to hold this position for the 3rd consecutive year.
– The implementation of visa-free travel was another key enabler. Today, it is possible for Maldivians to travel to India without a visa for tourism, business, education and medical care. Indian tourists and business travelers can also visit the Maldives without a visa.
– Kerala is traditionally the busiest place to visit for Maldivians and has the largest diaspora of long-term residents in the Maldives. However, it is equally heartening to see the Maldivian diaspora spreading to other states, especially Bengaluru, which has now become the educational and medical center of the Maldivians.
– On the freight side, the operationalization of the direct cargo service between the two countries in September 2020 has contributed to the growth of trade by bringing an element of predictability and regularity to trade relations. The cargo service was a commitment made by India during Prime Minister Modi's visit to the Maldives in June 2019.
6. In addition to these steps, the various ongoing projects in the Maldives under grants and concessional loans – worth nearly $2.8 billion – have further boosted trade ties on both sides.
7. While we acknowledge these achievements, we should by no means feel complacent as the potential for future growth in our economic ties is very high. Now is the time to look back, evaluate and look at our business connections in a new light to add even more value and weight to our relationships!
8. Against this background, I am pleased to note that today's discussions in the Business Forum focused on four important sectors of our trade relations – fisheries, renewable energy, infrastructure and tourism.
9. Fishing is a key sector for the Maldivian economy – both in terms of employment and exports. I am happy to note India's full support to the Maldives in this sector. We are extending our support for the establishment of fish processing plants, ice factories across the islands as well as the expansion of the facilities of the Maldives Industrial Fisheries Company. Under the South Asian Free Trade Area (SAFTA), tuna and tuna products from the Maldives are exported duty free. We urge Indian and Maldivian businesses to explore the potential for cooperation in this sector – given the huge market for tuna products that India can supply.
Friends,
10. India is also committed to helping the Maldives achieve its net zero emissions target by 2030. This was reiterated by the Prime Minister earlier today during his talks with President Solih. This sector holds immense potential for Indian renewable energy companies to explore partnerships with the Maldives, particularly for solar and wind energy.
11. I understand that several Indian companies are active in the infrastructure and tourism sectors in the Maldives. These two key sectors for the Maldives provide ample room for more companies to explore partnerships. We would particularly like to see greater involvement of Indian companies in the development of beach resorts – arguably the most important sector for the Maldivian economy – particularly in light of our burgeoning tourism links.
12. I repeat that there is huge growth potential for the India-Maldives business partnership! We must encourage businesses on both sides to realize synergies and develop business ties for mutual benefit. I hope the companies/chambers of commerce will take full advantage of this opportunity for their benefit and for the people on both sides and take the India-Maldives partnership forward to greater heights of glory!
Thanks.