Address by Minister of State for External Affairs, Dr. Rajkumar Ranjan Singh at the Inauguration Ceremony of the North East India Festival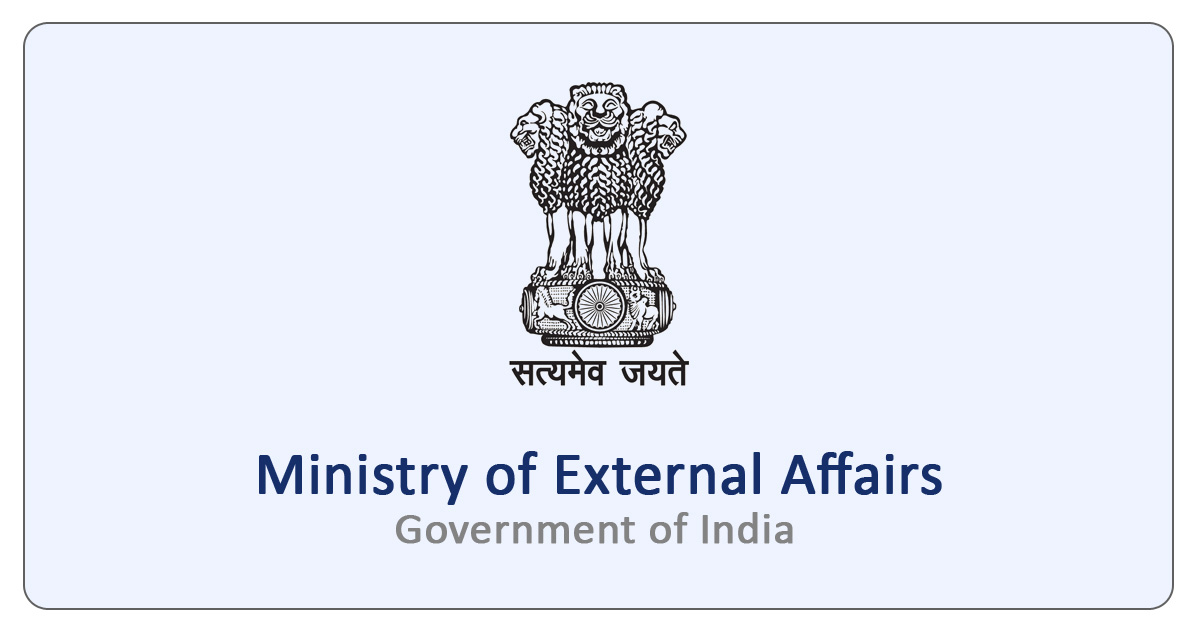 HE Jurin Laksanawisit, Deputy Prime Minister and Minister of Commerce, Kingdom of Thailand
HE Conrad Sangma, Honorable Chief Minister of Meghalaya
HE Mr. Neiphiu Rio, Honorable Chief Minister of Nagaland
HE Chowna Mein, Honorable Deputy Chief Minister of Arunachal Pradesh
Arunachal Pradesh, Assam and Mizoram State Government Ministers
Ambassador of India to the Kingdom of Thailand, Mrs Suchitra Durai,
Excellencies, Distinguished Guests, Ladies and Gentlemen
Hello/Namaskar/ Sawadee Khap,
I am extremely delighted to join you at the inaugural session of the second North East India Festival jointly organized by the Embassy of India and the North East Indian States to connect the North East of India to Thailand and other Southeast Asian countries. I want to thank you all, especially DPM Jurin Laksanawisit for sparing your precious time and attending this special occasion.
2. The first ever North East India Festival was successfully held in Bangkok in February 2019. It has helped to unlock significant business opportunities and create connections between people and businesses across the states of the Northeast India and Thailand. I am happy that the 2nd edition of the Festival will also be held in Bangkok. I also take this opportunity to congratulate us all as we mark the 75th anniversary of the establishment of diplomatic relations between India and Thailand this year. India also celebrates 75 years of independence under the name of Azadi Ka Amrit Mahotsav.
3. India and Thailand are maritime neighbors with historical, cultural and spiritual ties dating back thousands of years. An important dimension of our relationship has been the contact between people. As the land of Lord Buddha, India holds a special place in the hearts of Thai people. Thailand, land of smiles, also holds a special place in the hearts of Indians. Trade and tourism exchanges between India and Thailand have played an important role in enhancing mutual understanding of each other's culture, history and traditions.
4. India's Act East policy, complemented by Thailand's Act West policy, has laid the foundation for a multifaceted partnership between the two countries. Northeast India is the gateway to Thailand and other Southeast Asian countries. There has been a resurgence of interest in the Act East policy by the Indian government in recent years, with particular emphasis on development and improving the connectivity of the northeastern states.
5. North Eastern Indian States comprises of eight states of India namely Assam, Arunachal Pradesh, Manipur, Meghalaya, Mizoram, Nagaland, Sikkim and Tripura. They are rich in natural resources, mineral and forest wealth, exotic fruits and vegetables and unparalleled scenic beauty. The Government of India and the state governments of these states have embarked on transformative efforts for the holistic development of the region through improved infrastructure and connectivity, better health and education facilities and other development initiatives. development.
6. Economic cooperation between India and Thailand, including trade, investment and tourism, has continued to flourish in recent years. Thailand is India's 4th largest trade destination in the ASEAN region. Bilateral trade between India and Thailand hit an all-time high at around $15 billion in 2021-22. The Indian market remains attractive for Thai investors, given the vast opportunities available after recent reforms and initiatives by the Indian government. Trade, culture and connectivity define future priority areas for cooperation between India and Thailand.
7. In recent years, the Government of India has launched a number of initiatives such as Make in India, Skill India, Digital India, Start-up India and Clean India with emphasis on fostering innovation, investment facilitation, world-class infrastructure development and training of young Indians. to make India a manufacturing hub for the world. The Prime Minister of India launched the "Aatma Nirbhar Bharat" or "Self-Governing India" initiative in May 2020, which includes a number of measures and incentives for trade and investment-led growth and openness to India as an investment destination to make India self-reliant. and contribute to the global economy. Currently, India is the 3rd largest startup hub in the world.
8. India offers huge opportunities for infrastructure investment including roads, ports, power sector, food processing, renewable energy, digital technology, logistics and electric vehicles . I am glad to see that the collaboration between companies from both countries continues to flourish over the years and that companies from both sides can enter into long-term partnerships for more diverse and resilient supply chains.
9. Connectivity with ASEAN in all its dimensions – physical, institutional and interpersonal – continues to be a strategic priority for us. The northeast region of India is now gearing up to take the lead and become a preferred destination for investment, trade and tourism from Southeast Asian countries. The "India-Myanmar-Thailand Trilateral Highway" from Moreh in Manipur to Maesot in Thailand, will be a milestone in our connectivity with Thailand, and will further connect northeast India with other ASEAN countries. This route along with other initiatives such as Kaladan The multimodal point, etc. will open the North East to ASEAN countries.
10. Air connectivity between India and Thailand has been excellent with around 300 flights per week during the pre-Covid-19 period, reflecting a rapidly growing traffic of tourists and business people between the two countries . The North East region currently has 2 international airports – one in Guwahati and the other in Imphal. A new terminal at Agartala Airport has been constructed as an integrated terminal to meet future requirements for international flights. The Indian government's UDAN program has resulted in the development of 15 operational airports. Rail and road connectivity has also improved. With India's first multimodal logistics park at Jogighopa in Assam, the region stands a good chance of becoming a hub for intermodal cargo handling facilities, equipped with state-of-the-art machinery. We hope Indian and Thai airlines will restore direct air connectivity between Thailand and North East India.
11. I note that Bio-Circular-Green Economy (BCG) of Thailand aims to stimulate economic and social development by integrating bio-economy, circular economy and green economy. It is also compatible and complementary with India's priorities. India has also established itself as a major green energy hub with one of the most ambitious solar power generation capacities in the world. There are good opportunities to strengthen the bilateral trade and investment partnership in targeted areas. Several major Thai companies have already invested in India with GRSC, a subsidiary of the PTT Group, which has made one of the largest investments ever made in India in the renewable energy sector in recent years. I also congratulate the Indian companies present in Thailand as well as the Thai companies present in India for your success story. We would welcome the Thai business community to explore the Indian market to strengthen trade and investment ties, with particular emphasis on the northeastern states.
12. When it comes to the cultural bond, northeast India and Thailand share an intrinsic bond that dates back millennia. There are many common physical characteristics in art and dance forms, social structure, eating habits, weaving patterns, and cultural practices. Indian mythology and folklore find their reflection here. The Thai epic, Ramakien is based on the Ramayana. The Ahoms, Khamtis and Khasi of India have ties to the Thais. The biggest mirror in terms of culture is the celebration of holidays. The Bohag Bihu festival in Assam, Songkran in Thailand and Sangkem in Arunachal Pradesh mark the start of a new year and have similar significance.
13. I congratulate the State Governments of all the North Eastern States and the Embassy of India for organizing such a great festival and take this opportunity to thank the members of the various delegations who came from the States from northeast India to participate in the festival. I also convey my sincere thanks to Mr. Shyamkanu Mahanta and Trend MMS for their tireless efforts in organizing this Festival. I hope Thais will enjoy participating in the Festival which also includes cultural performances, arts and crafts exhibition and North East Indian cuisine.
Thanks.
Kob Khun Khrap
bangkok
July 30, 2022