According to IDC, higher software spending on external projects can generate 15% more revenue by 2023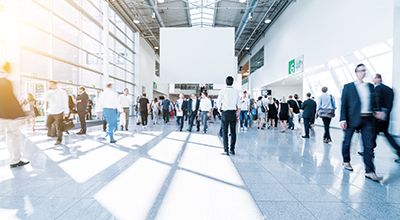 SINGAPORE, May 19, 2022 – IDC reveals in its latest report that organizations in Asia/Pacific* that allocate more than 50% of software initiatives to external projects will see their revenues increase by 15% by 2023. This and other case lessons Asia/Pacific's digital innovation usage guidelines are detailed in the report, Future of Digital Innovation Awards: Lessons from the Leaderboard. The report features brief profiles of digital innovation leaders, the lessons they've learned along the way, and IDC's essential advice on what organizations need to do to reflect their success.
"Thanks to the explosion of digital transformation (DX) triggered by COVID-19, software innovation has become a competitive imperative. Whether creating new markets or disrupting old ones, organizations in Asia/Pacific must deliver evocative, high-quality experiences, and they must do so consistently," Gina Smith, PhD, research manager at IDC Asia/Pacific's Digital Innovation and DevOps.
As DX and software innovation efforts continue to accelerate, IDC again expects fierce competition at the upcoming IDC Future Enterprise Awards 2022 Asia/Pacific. Now in its sixth year, the IDC Future Enterprise Awards recognize top innovation and digital leadership in nine categories, including the future of digital innovation.
Last year's winners for Best Future of Digital Innovation include Rizal Commercial Banking Corporation, FWD Group, Qingdao Haier Co., Ltd., KASIKORNBANK, Tapan Singhel of Bajaj Allianz General Insurance Co. Ltd., Petronas, Bank of China (Hong Kong) Limited, Bharti AXA Life Insurance Pvt Ltd, Taipei Fubon Bank, May Yap of Jabil Inc., Earthquake Commission, Grab, UnionBank, KOTRA, CapitaLand and Unilever China.
IDC has identified the five (5) key features these organizations have emerged as leaders in this space:
#1. Customers matter most. The greatest successes are those that put customers first. For IT managers, customers can include partners, employees, or external customers. In any case, companies must guarantee efficient, secure and, as far as possible, evocative user experiences.
#2. Let the business lead. Extraordinary software results when teams employ a collaborative mix of IT, development, security, creative, and business talent. However, business objectives must take the natural lead.
#3. Open innovation matters. Open source supports innovation. The ability to freely adopt and modify software innovation is transformative: it both accelerates the creation and release of new software solutions and improves quality. It enables organizations to quickly adopt advanced technologies.
#4. The data differs. Companies that leverage data in their decision-making have a huge advantage. This enables them to respond more vigorously to the needs and demands of the market. The challenge is to identify the important data and ensure that the tools take this data into account.
#5. Constantly experiment and fail forward. Constant experimentation and the ability to bounce back and learn from failure is the real secret to innovation, digital or otherwise. Leading organizations in Asia/Pacific need to embrace this philosophy of failure and instill it in all stakeholders.
All applications must be submitted no later than June 30, 2022 for all categories. Applications are open to end-user organizations from the private and public sectors. Nominations made by 3rd the parties must include the relevant contact details of the designated organization so that the assessment can be carried out. Visit the site HERE for more information on the nomination criteria.
The winners of the regional IDC Future Enterprise Awards will be announced during the IDC DX Summit 2022 Asia/Pacific on-site (Singapore) and via live stream via IDC's groundbreaking virtual event content hub, IDC Arena, on 26 and October 27, 2022. To find out more information visit www.idcdxawards.com.
For more information on the IDC Future Enterprise Awards, contact Erika Tabotabo [email protected] For media inquiries contact Tessa Rago [email protected] or Alvin Afuang [email protected]
*Asia/Pacific excluding Japan
-Ends-
About IDC
International Data Corporation (IDC) is the world's leading provider of business information, consulting services and events for the information technology, telecommunications and consumer technology markets. With more than 1,100 analysts worldwide, IDC offers global, regional, and local expertise on IT technology, benchmarking, and procurement, as well as industry opportunities and trends in more than 110 countries. IDC's analysis and insight helps IT professionals, business executives, and the investment community make fact-based technology decisions and achieve their key business goals. Founded in 1964, IDC is a wholly owned subsidiary of International Data Group (IDG), the world leader in technology media, data and marketing services. To learn more about IDC, visit www.idc.com. Follow IDC on Twitter at @IDC and LinkedIn. Subscribe to the IDC blog for industry news and insights.
Cover
Companies covered
FWD Group Holdings Limited, Petroliam Nasional Berhad, Jabil Inc., Kasikornbank Public Company Limited, CapitaLand Ltd., Bank of China (Hong Kong) Limited, New Zealand Earthquake Commission, Bajaj Allianz General Insurance Co. Ltd., Grab Holdings Inc., Haier Group, Bharti AXA Life Insurance Co. Ltd., KOTRA, Unionbank Ltd, Rizal Commercial Banking Corporation, Taipei Fubon Bank Charity Foundation, Unilever plc
Regions covered
Asia Pacific
Topics Covered
Digital Innovation, Future of Digital Innovation, Global IT and Economy Markets